News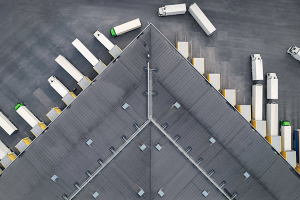 Top 5 Yard & Dock Management Trends in 2023
Dock and yard managers who want to remain competitive should prioritize sustainability in their supply chain strategies by 2023.
Challenges with Dock Appointment Scheduling for Seamless Yard Operations
How Dock Scheduling Software Saves Hours of Tedious Labor Related To Freight Billing
How Smart Dock & Yard Management Creates Sustainable Company Practices
How Trucking & Logistics Technology Plays a Role in Investing In Your Planet
More News
Resources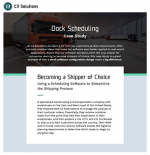 Becoming a Shipper of Choice
C3 solutions' scheduling software streamlines the shipping process.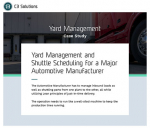 Yard Management and Shuttle Scheduling for a Major Automotive Manufacturer
In this case study, an automotive manufacturer needed to increase efficiency of its operations and reached out to c3 solutions for help.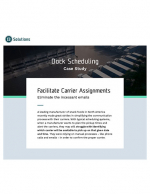 Facilitate Carrier Assignments
In this case study C3 Solutions streamlines the dock scheduling process, eliminating unnecessary emails and manual errors by implementing automation which simplifying responses and...
More Resources