News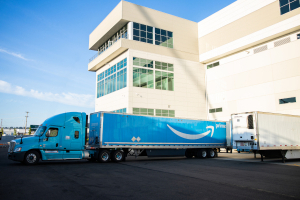 Amazon Bets on Itself with New End-to-End Supply Chain Service
The e-commerce giant will open its advanced supply chain capabilities to sellers
National Retail Federation Seeks to 'Close the Loop,' Acquires Reverse Logistics Assoc...
How To Become a Shipper of Choice for Carriers
Top 5 Yard & Dock Management Trends in 2023
Frictionless Podcast: Danielle Malconian, Owner and CEO of Plus By Design and Vikki Vi Bra...
More News
Resources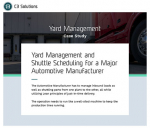 Yard Management and Shuttle Scheduling for a Major Automotive Manufacturer
In this case study, an automotive manufacturer needed to increase efficiency of its operations and reached out to c3 solutions for help.
A Guide to Start Selling Online Fast
Pivotree's rapid digital commerce solution helps companies implement an online store at a fast pace.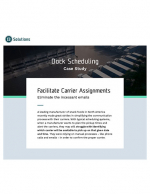 Facilitate Carrier Assignments
In this case study C3 Solutions streamlines the dock scheduling process, eliminating unnecessary emails and manual errors by implementing automation which simplifying responses and...
More Resources